Meet Our Team
Ethan Fellheimer
Managing Director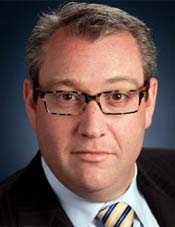 Ethan Fellheimer has been active in real estate acquisition and development for over 10 years. In 2000, Fellheimer founded The Fellheimer Group which was responsible for the development of the former Bookbinders Building at South 15th Street, in Philadelphia, Pennsylvania. Other significant Philadelphia area development/acquisition deals include: 1401 Walnut Street, The Shops at Lasalle University, 211 North 13th Street, The Essex Condominiums at 300 North Vine Street, among others.
Prior to engaging in real estate full time, Mr. Fellheimer spent seven years as Senior Vice President of Pennsylvania Business Bank as a commercial lender and Head of Marketing. Fellheimer was selected as one of the Philadelphia regions "40 under 40" young business leaders and in 2000 received Philly Tech Magazine's "30 under 30" award. Mr. Fellheimer remains active in the business community of Philadelphia, and is often a lecturer at universities and the Pennsylvania Bar Institute regarding entrepreneurial endeavors, networking, and legal issues of debtor/creditor law.
Forrest Passerin
Managing Partner
Forrest earned his bachelor's degree from Denison University, his law and masters in business administration from Duquesne University a certificate in finance and accounting from The Wharton Program for Working Professionals at The Wharton School at the University of Pennsylvania. Immediately after college and before entering business and law school, Forrest served as a construction manager at Ann-L Corp., a family owned and run construction company headquartered in East Palestine, Ohio focusing on providing construction services to the prefabricated housing markets in western Pennsylvania, eastern Ohio and northern West Virginia. In addition to serving the prefabricated housing market, Forrest assisted Ann-L in the investment in and development of small single family developments and small to mid-sized apartment complexes located in western Pennsylvania and eastern Ohio.
After graduating from law and business school Forrest worked at Eckert Seamans Cherin & Mellott, LLC, in Pittsburgh, Pennsylvania where he focused his law practice on corporate real estate transactions and mid-market mergers and acquisitions. From 2005 to the present Forrest has been practicing law in Philadelphia, Pennsylvania office where his practice is focused on all aspects of real estate development acquisition, investment and financing. He is an expert in structuring real estate ownership and financing transaction ranging from the ordinary acquisition of an apartment complex to the extraordinary involving the acquisition of a for development vacant structure involving private equity investment, tax credits and traditional mortgage financing.